Fiberplane Studio is available for the
Web
.
To get started go to
https://fiberplane.com/
and log in with your Fiberplane account (currently available only for Google Workspace users). You can also go right away to your notebook by typing
fp.new
in your URL, however, to save and store your notebook, you will need to log in.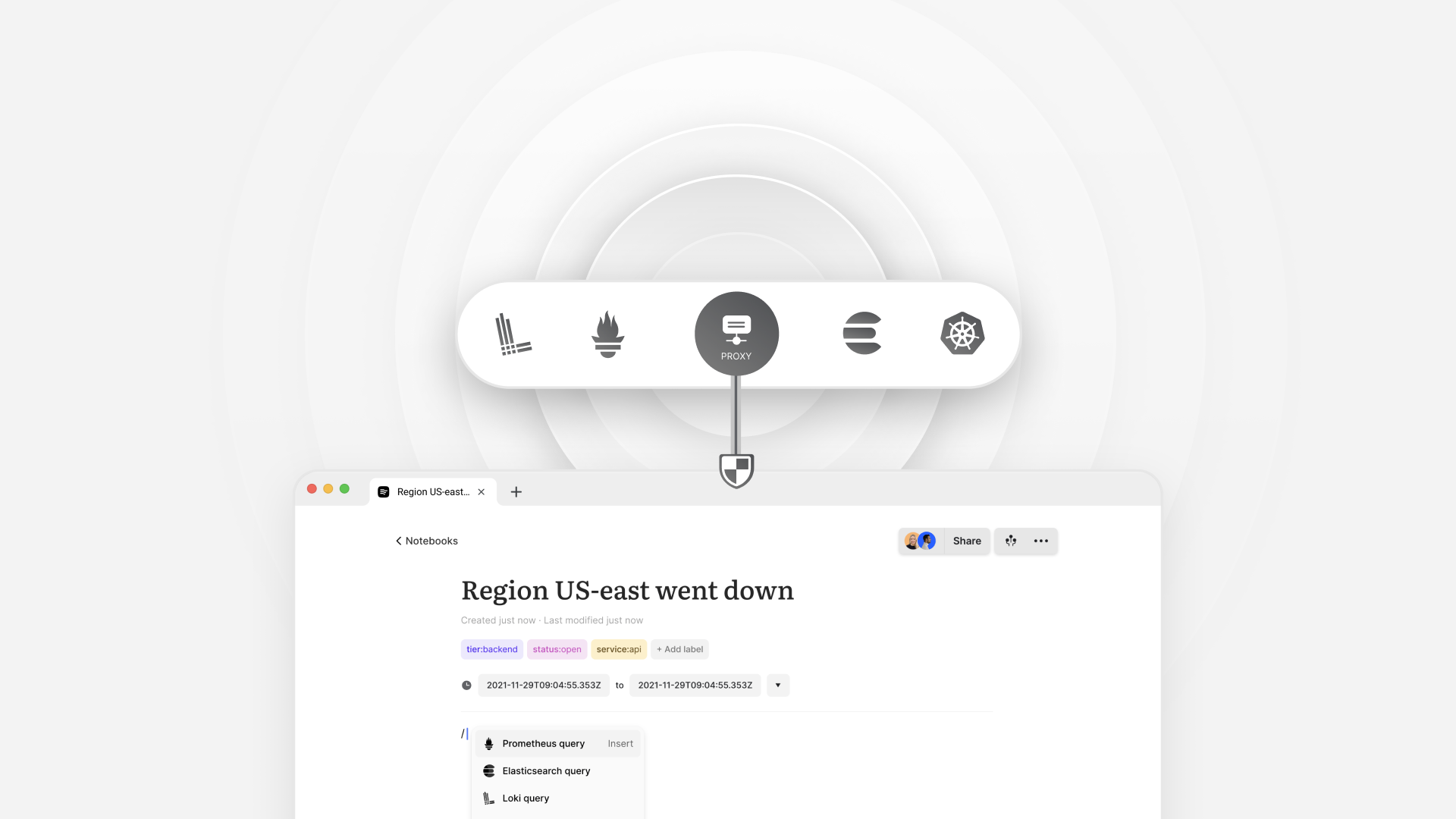 How Fiberplane works
Fiberplane Studio allows you to query, visualize, and understand metrics and logs in your infrastructure.
Whenever you execute a query in the notebook:
The query is forwarded to the Fiberplane Proxy in your cluster;
The Proxy then queries the Provider data source (e.g. your Prometheus or Elastic instance);
When the Provider returns the data, the Proxy processes, encrypts, and then returns it back to the Studio.
---
Everything you need to get started with Fiberplane!
Explore what you can do in the Fiberplane Studio
Query, analyze, and visualize your infrastructure data with full-stack Fiberplane plugins
Get started with our general purpose CLI tool to set up Proxies, Templates, and Triggers.
Programmatically create Fiberplane Notebooks for repeatable workflows.
---